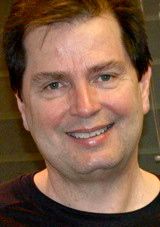 Over the years, I've composed thousands of email to clients — answering questions about blogging, providing technical direction, giving writing tips, offering encouragement …
This blog — glennabel.com — exists primarily to collect the universal parts of those writings in a reader-friendly format.
glennabel.com is designed as a resource for my clients and colleagues, but anyone who finds the material useful should feel welcome.
My previous blog about writing for blogs — called, appropriately, Writing for Blogs — hasn't been updated in ages but some of the material applies here, so that'll be ported over after a bit of freshening. (Pretty sure people found Writing for Blogs useful, but I just didn't have the time to keep it going.)
Despite the domain name, the blog isn't about me, but here are the basics:
Career in editing and writing for newspapers and magazines. Became a fixture at a Hollywood trade paper. Began working on the Internet about 1993, and launched hollywoodreporter.com the next year. In 2007, began helping L.A. business people tell their stories via web sites and blogs.
I do independent web publishing as well — please check out those projects via the links at bottom right of this page. My creative handle for all this is Internet Forestry.
Thanks for stopping by. Feel free to comment on the blog's content, of course, and to contact me.
— Glenn Abel