Was reading about a study the other day, one whose sad and startling results I wanted to share with readers of my distracted driving web site.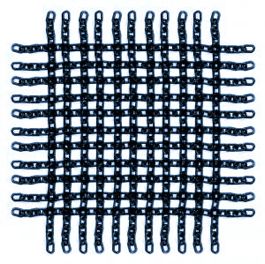 Problem was, the article's author didn't identify the study — by title or sponsor or anything — a flunking matter in any Journalism 101 class. Even worse, although the article was online, there was no link to the study. The first offense is unusual in professional publishing, but sadly the second is not.
Newspapers are among the biggest offenders when it comes to not "linking out," even though they've been functioning in the new-media world for decades. Big newspapers, little newspapers — doesn't seem to make much difference. The New York Times is a prime offender, while the Washington Post makes an effort.
Newspapers and magazines remain largely populated and governed by "print people," whose limited grasp of online fundamentals often drag down their Web products. Some editors and publishers feel linking off their web sites is just bad policy — why send readers elsewhere? Some leave their online operations gasping for manpower, leaving little time for anything but throwing up the articles of the day (I resist the urge to haul out a war story or two … ).
When print publishers do link out, often it's done in the form of "refers" or "promo links" ghettoized to the end of the online article. Trouble is, most readers never get there.
The name of the game is what SEOs call contextual linking. That means readers are served by naturally occurring links within the editorial content. The wording in these links will, by definition, be germane to both the content where the link occurs and the target, or place where it points. (It will, ideally, never say "click here" but so often does.)
The wording in contextual linking is key to how Google's search engine works. This "anchor text" remains a vital part of search engine optimization.
Another function of linking out is footnoting of sidebar stuff for those who care. "Text that is unclear should be linked to a page that can offer a better description (even if it's not linking to your web site)," say the gurus at SEO.com.
Link destinations can be internal or external. Ideally, there's a mix.
This is all pretty basic, but sad to say we're chronically afflicted with missing links. It's supposed to be a "Web," sticky with connectivity. The World Wide Web's founding fathers saw those "hyperlinks" as vital to the core concept of a networked communications future. What happened?
A great place to see all this in action is Wikipedia, whose lust for links is legendary. Google's love for Wikipedia would leave Shakespeare mumbling in his mead. Wikipedia goes way beyond what any sane blogger would provide, but the methodology is pure as it gets.
(Housekeeping note: Nothing lasts forever, so the mindful blogger uses an application of some sort to locate and identify broken and outdated links.)